We supply batch-specific bag sizes for your production. This saves you time, as you do not have to do any weighing yourself, and ensures that the right amount goes into your mixer.
If required, vitamins, trace elements, minerals and acceptors can be added to the products. Play it safe in your production by using our premixes.
Here you will find an overview of our products.


In the basic formulation for all meat premixes, we address the consistency of the final product. For each request we offer a special premix, depending on whether a chunky all meat, a softer pâté or a creamy mousse is required.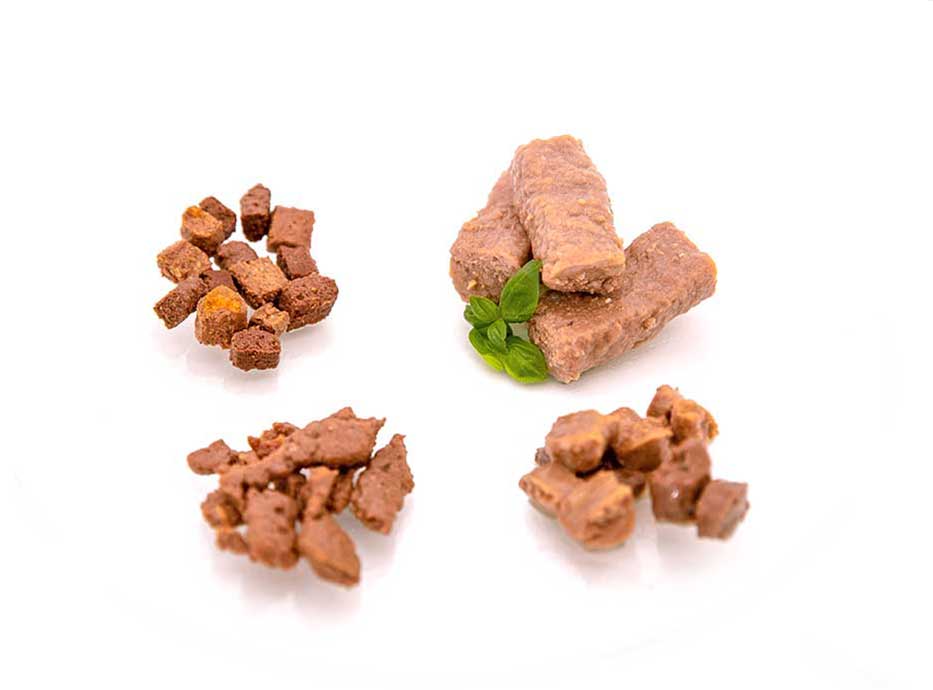 In the production of chunks, protein sources are required above all, and these are decisive for the quality of the chunks. We offer different varieties for this purpose.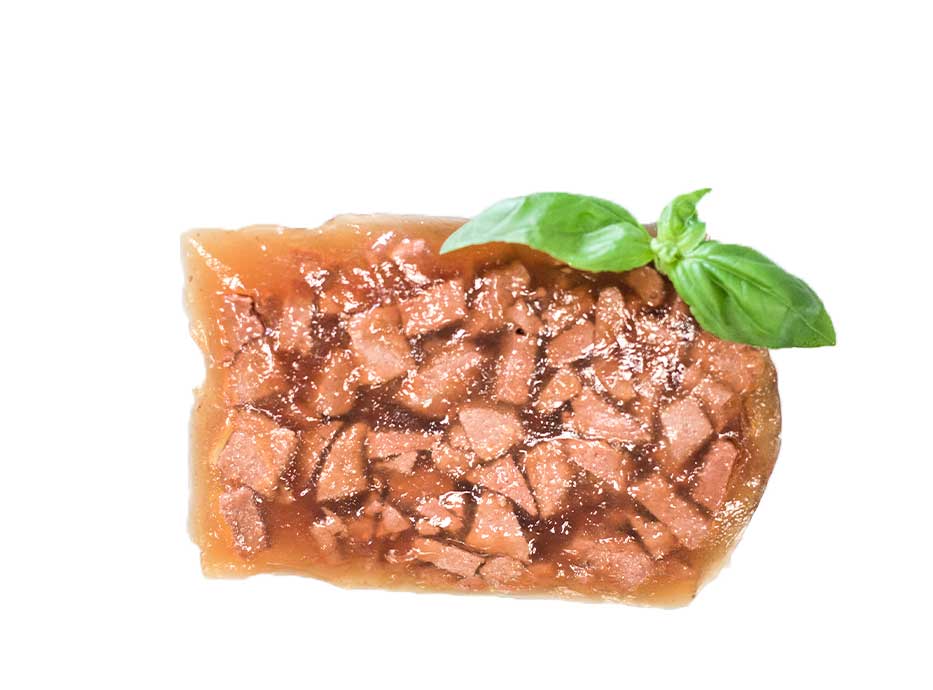 Our premixes for jellies range from a firm, elastic gel to a crystal-clear, brittle gel for specialty products.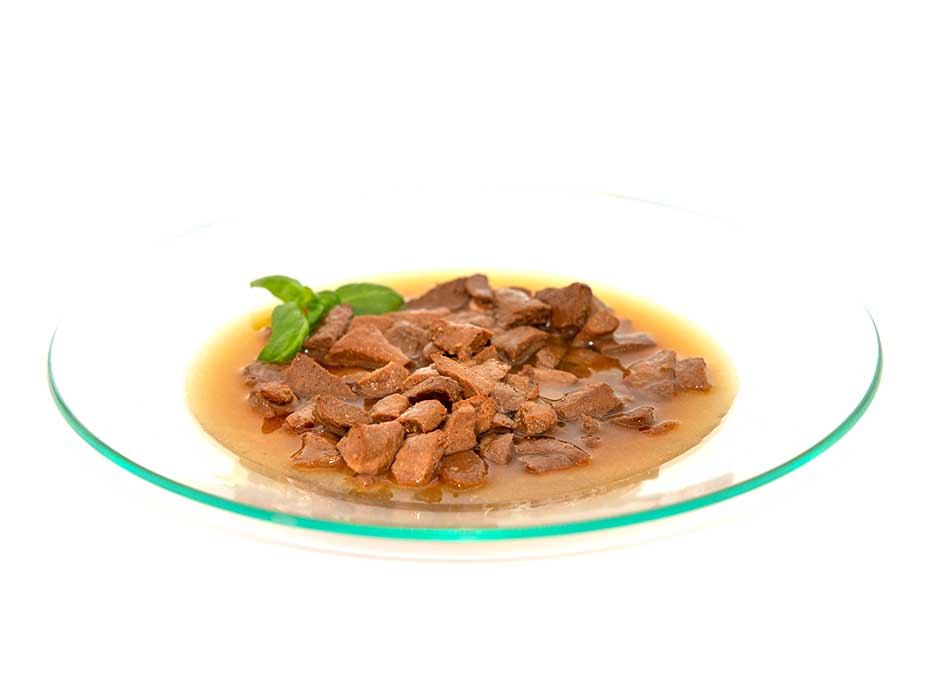 We offer a variety of premixes for gravies. These include products with a creamy consistency that adheres well to the product, as well as gel-like sauces.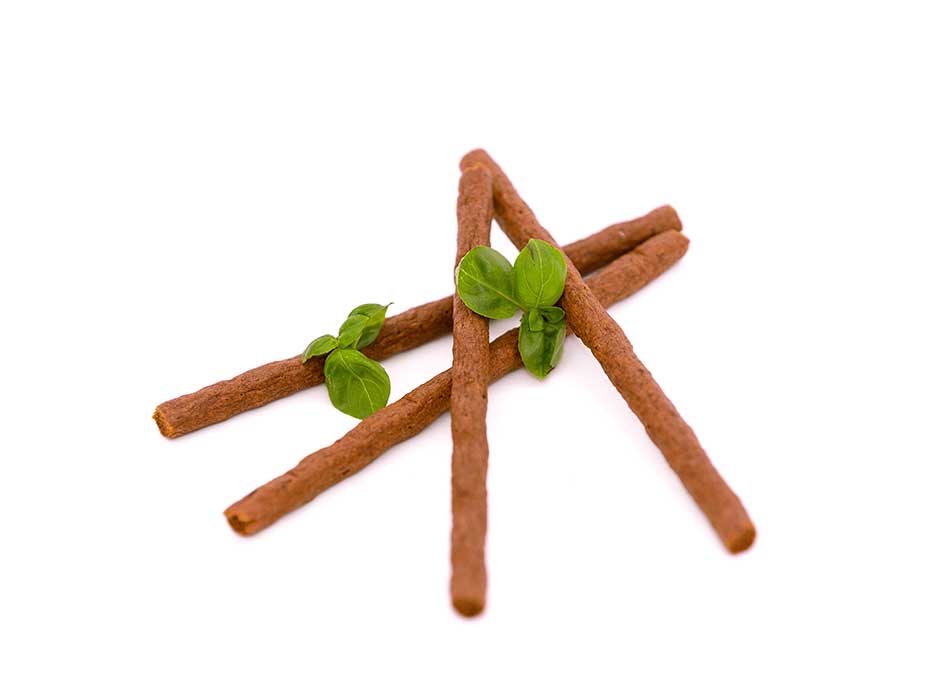 On request we also offer premixes for sticks.
Our top priority is customer-oriented product development with outstanding service. Each of our products is therefore individually developed and adjusted to the customer´s needs. You can also benefit from our years of know-how on-site. On request, we can also assist you directly on your production site and adjust all process parameters according to your wishes. You are in good hands with us.
Our innovative production facilities enable us to offer our customers customized packaging units. This increases your product safety, as incorrect weighing can be ruled out. In addition, there is no need for tiresome filling/refilling and time-consuming weighing. This allows you to focus on your essentials – your production process. The advantages are obvious: elimination and minimization of sources of error when using products, time savings, and you only use the quantities that you really need in your process. Last but not least, our environment will be grateful for this, thanks to less waste being produced.